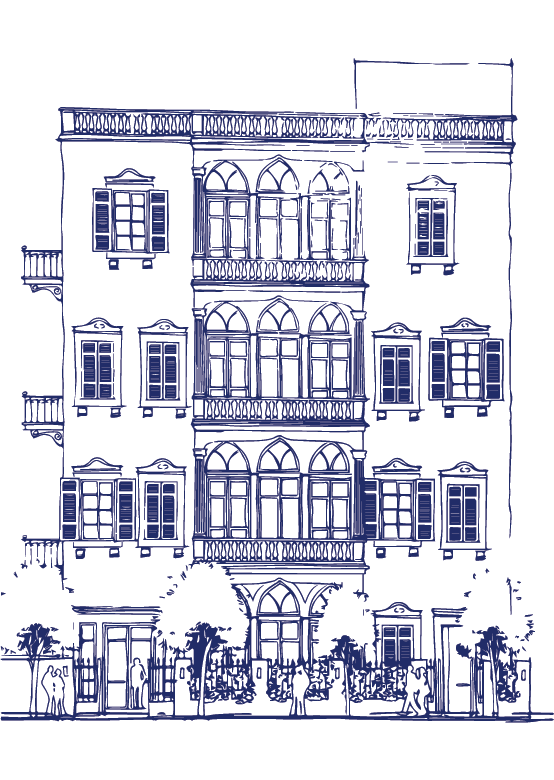 The last time Loris was seen strolling down the neighborhoods and alleyways of her native Pasteur street, Beirut was boiling with an unprecedented cultural and artistic Renaissance. 
It was the early 70s when Loris, the only daughter of a prominent textile merchant, was in the heart of it all: gala dinners, concert halls, and long tanning days on the Riviera. 
Soon after the city plunged into the abyss of war, Loris locked her door, bid farewell to her little garden, and vanished without a trace. 
Years turned into decades: Loris's childhood friends and numerous young suitors became grandparents. Gazing at the lifeless garden of her old house, their wrinkled eyes lit up with a lively spark as they remember her radiant smile, her perfect French accent, and, above all, her unmatched cooking skills. 
Some say that she married a wealthy furniture trader and moved with him to Africa, others that she enrolled in a French sorority that shelters and cooks meals for the poor.
Needless to say, all of them stood in utter disbelief when, on a breezy winter day of 2015, they woke up to find her deserted ghost house bustling with life again. Fresh paint adorned its walls and columns, while a new set of tables and chairs spread across the garden. 
And standing there, at the front door, as radiant as ever, her smile barely tamed by the years, a whimsical Loris waves and calls to them: "Ahla w Sahla! Tfadallo!"